Welcome to Comfy Critter Pet Sitting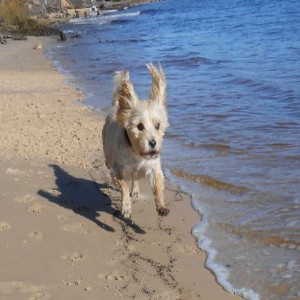 In loving memory of Cosmo Kramer  2003 – 2020
Hi! I am Colleen, founder and owner of Comfy Critter Pet Sitting since May, 2009. Pictured with me is my Lovable Lab, Marlin.
Why would you choose Comfy Critter Pet Sitting? It's simple. I love animals! Pets are my passion. Pets are family and Comfy Critter is here to provide high quality, reliable and professional care while giving you peace of mind when you're not able to be with them.
As a child, I was the one in the family to find a dog that just happened to follow me home. I was like the mailman. Every morning before school, whether it was raining, snowing, or freezing cold, I would get up early to walk our two dogs separately because they did not get along. Over the years friends would ask me or I would volunteer to take care of their pets, and friends began to call it "Camp Colleen" because their pets had such a wonderful time in my care.
As a child, I would go to a nearby pond to catch pollywogs so I could watch them transform into frogs. Afterwards I released the frogs back in the pond. My childhood house was located near woods where I spent time lifting up rocks in search of salamanders. I had ant farms, collected grasshoppers and lightning bugs, to name a few. All critters were released unharmed.
Growing up and through my children, I have also enjoyed having many domesticated animals.
Thank you for visiting my site. I hope to see you and your pets soon.